Advocates for the deaf are at odds with each other over an Alabama bill that seeks to prepare deaf and hard of hearing children for kindergarten.
"This bill," says advocate Leigh Leak, "is yet another battle in a very old turf war that exists between the deaf culture and what I will call the 'hearing deaf' culture."
Advocates in the deaf culture are proposing Alabama Bill HB 253, which is aimed to help deaf kids who are falling through the cracks, while advocates in the "hearing deaf" culture are afraid the bill will force children who use spoken language to learn American Sign Language.
"Of course, I've realized that there appears to be a deep divide in the deaf community, and I knew that -- maybe only had a surface knowledge of that prior to introducing this bill," says bill sponsor Rep. Margie Wilcox, R-Mobile. "But now I feel like I've been baptized in it."
The deaf community uses American Sign Language, which was developed in the 19th century. The "hearing deaf" community uses listening and spoken language strategies.
Outside of schools like the Alabama Institute for Deaf and Blind (AIDB), deaf students rely on interpreters. Hearing children are fitted with high-powered hearing aids or implanted with cochlear implants that, together with auditory-verbal therapy, enable them to attend mainstream schools.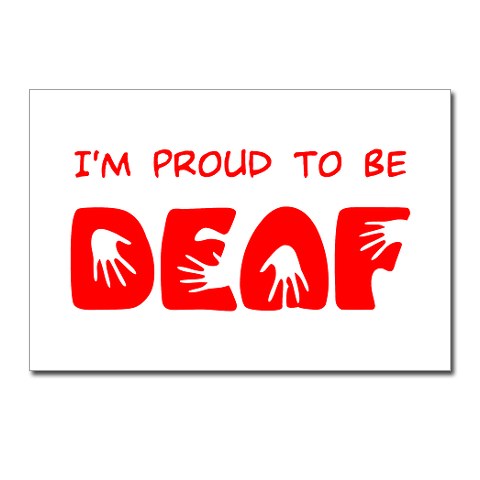 Leak's 21-year-old daughter was implanted with cochlear implants as a child and is now fluent in English and Spanish. She opposes the bill.
"All children are special and all children are deserving of the best education we can give them, but the truth is,Alabama Bill HB 253 bill contains nothing that would improve or enhance our state's ability to track, assess or deliver a better education to its students who are deaf and hard of hearing."
The bill says Alabama agencies must decide on language development milestones and monitor the progress of deaf and hard of hearing children from birth to age five in consultation with AIDB.
Proponents of the bill say it's necessary to hold the state accountable to promote sign language. They also support collecting data on the children's progress and publishing the reports.
"There exists an epidemic of language-deprived deaf and hard of hearing children and adults," says Susan Lambert, the Alabama representative for Language Equality and Acquisition for Deaf Kids (LEAD-K). Lambert is deaf and a retired educator with 19 years' experience with children who are deaf or hard of hearing.
LEAD-K has been successful in passing similar legislation in California, Hawaii and Kansas. The campaign in California was headlined by actor and model Nyle DiMarco who was a contestant on ABC's "Dancing with the Stars." Last year, he told The Washington Post, "There are so many deaf kids out there being deprived of their own language (ASL)."


However, opponents of the bill feel there are no protections for families who choose spoken language instead of sign language. "Although LEAD-K supporters want us to believe parents can opt-out," says advocate Andrea Hill, "the language on opting out is extremely weak."
Since 92% of deaf and hard of hearing children are born to hearing parents, they unwittingly step into a warzone with entrenched lines, old wounds and professionals who are helpful but guarded in how they direct them.
"I am deaf and have been an educator for 28 years," says Donna McGee, a writer and editor of the bill. When she was five years old, she was infected with the mumps and lost her hearing. She has taught high school English to hundreds of deaf and hard of hearing students.
"Language deprivation among these students is very real," she says. "So many missed that critical language acquisition period, under age five, as the brain is rapidly growing."
The writer of the bill, Judith Gilliam was born deaf to hearing parents more than 50 years ago. Her parents tried everything, even tonsillectomy. Her mother met a man who told them about a school for the deaf where she would learn sign language.
"From then the sky opened up! Everything made sense," she says. "Spoken English was my first language but when I entered the School for the Deaf, I was quick to become adjusted and soared."
The opposition also argues the bill is redundant. Dr. Julibeth Jones is a Board Certified Audiologist, licensed in Alabama, with more than 25 years of experience.
"While I share the vision of kindergarten readiness for Alabama's deaf and hard of hearing children," says Dr. Jones, "I do not support HB 253."
Today when babies fail the newborn hearing screening, they enter the Early Intervention system, administered by AIDB.
"The dismaying statistics regarding reading and English language proficiency are taken from data collected prior to widespread implementation of newborn hearing screening," says Jones.
LEAD-K maintains the bill does not place new or additional responsibilities on educators.
"I've noticed that everybody doesn't know what everybody's doing on this," says Rep. Wilcox, the bill sponsor. "The right hand and the left hand aren't communicating."
AIDB has been serving deaf and blind children in Alabama since 1858. The State Department of Education and the Department of Rehabilitation Services also serve deaf and hard of hearing children.
Lynne Hanner is the director of Institutional Advancement at AIDB. "From the bill's perspective," she says, "it's certainly an opportunity for us to come together and work together no matter what the philosophical differences or issues -- I wouldn't say differences but philosophical issues -- may be about a language choice or a communication choice, whether that is signed or spoken English."
Opponents say such choices would be better left to the parents and the children when they are able to choose for themselves.
Maria Katz's son got his first cochlear implant at 20 months and the second at 36 months. She and her husband had struggled with the various options when their son was diagnosed with permanent hearing loss.
Katz had long conversations with a deaf client's mother and interpreter. She told Katz about the pain she had felt when she dropped her then six-year-old son off at a deaf boarding school. "There was no way I was choosing that option if there was a way for my husband and I to be our son's primary educators and have him live in the hearing world with us," Katz says.
They wanted him to be able to sit in his grandparents' laps and listen to their stories. "I know everyone would have tried to learn sign language, but it wouldn't be the same."
Wilcox said she was shocked to be portrayed as anti cochlear implants during a hearing on the bill. She says hearing families were not given the facts about the bill. "They were told, 'Show up. This lady's against cochlear implants.'"
Despite the disagreements, both sides recognize that there are problems in Alabama.
Gilliam says, "We need to hold the respective departments responsible to ensure that deaf children's language needs are finally a priority."
Hill says she feels like she is beginning to understand where LEAD-K is coming from.
Given her family's frustrations with Early Intervention -- "the way we were treated, the lack of information, the lack of unbiased presentation of the options and the lack of unimpaired access to services, I feel like the other side, if you will, the people who are advocates for American Sign Language -- I don't think it's much better for them."
See My Other Blog Post
Crowdfund for medical bills, surgery costs and associated expenses
How To Crowdfund $50,000 In Your Spare Time
See What Coop CrowdFund is
If need more money RIGHT NOW and FOREVER follow these 3 PROVEN Steps...
1. Register €35 to become an Active Donor
2. Help 3 or more become Active Donors
3. Have your team duplicate Steps 1 & 2
That will quickly turn into $972,753 to a mathematical Certainty The Math Doesn't Lie...
David Giudice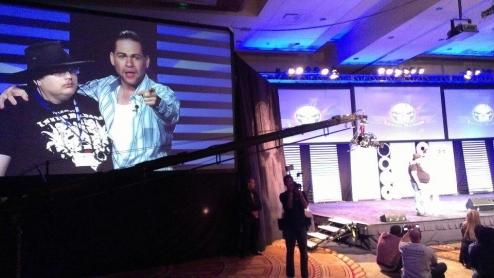 The Cowboy Jedi
111 Brownstone Drive
Madison,Alabama 35758
Voice: 256-217-4257
Text Only: 256-509-5658