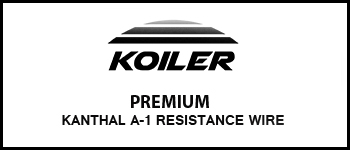 KANTHAL A1 (FECRAL) RESISTANCE WIRE
Kanthal A1 Resistance wire by KOILER. Shop Kanthal A1 (FeCrAl Alloy) premium high Resistance wire for DIY RDA atomizer coils. All KOILER Kanthal A-1 ships world-wide in clean spooled 100ft lengths.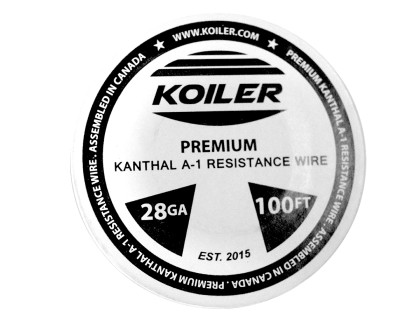 OEM KANTHAL A1 WIRE
Kanthal A1 Original Equipment Manufacturing and Private Label is available in any lengths. Using our spools or bags paired with your brands custom label/sticker or in your custom designed packaging from 10 feet to 10,000 we offer flexible OEM Kanthal A1 co-operation and welcome all electronic cigarette companies and partners world-wide.