Crowdfunding is a way of funding a specific project by raising donations from usually through a time limited campaign.
It's not new; war memorials, plaques and benches have been funded by small donations from communities for centuries. But the way that social media has developed provides the perfect conditions for crowdfunding as a fundraising tool to flourish.
Here's how to get started….
1 Pick your project

A crowdfunding campaign needs to be specific, with a clear outcome. This could be launching a new service, creating a new product or holding an event. It should also be time-limited.

2 Write your budget and set a realistic funding target

You need to be clear about how much money you need and where it is going to go. As well as asking for funds you can also ask people to donate time and skills towards projects.
You also need to include any commission you'll need to pay to the crowdfunding site and budget for any rewards.

3 Prepare your pitch

You'll need a short video explaining what your project is, what you need the money for and what difference you'll make. Your pitch needs to be clear, concise and grab attention.

4 Find a platform

A dedicated crowdfunding platform will take the pain out of managing financial contributions. There's loads out there to choose from. Try Crowding In from Nesta created to help organisation pick the right platform.

You'll need to decide between …..

donation only or rewards for contributions

With rewards based crowdfunding in return for backing your project people contributing usually receive a 'reward' from you. You could give thanks in your annual report, invite people to a special event or offer a gift.

There's also loan and equity crowdfunding (find out more)
all or nothing or keep it all

Research shows all or nothing campaigns - where if you don't reach your target you don't get any of the funds raised - tend to be more successful, that keep it all campaigns.

Most crowdfunding sites offer an 'all or nothing' rule. You'll need to hit your fundraising target for the money to be released to your project, so be realistic about what you can achieve from your backers.

CoopCrowd.FUND Campaigns allows you to raise money for your cause and turn people power into donations. There is no time limit to reach your target and people can even fundraise for your Campaign. And you'll get all the money, minus their fees, even if you don't reach your target.
5 Start your campaign

You'll need a coordinated online campaign to get people to your crowdfunding page and donating. It shouldn't be a surprise - let your supporters know before you launch what to expect and when.
Then invite your community through email and social media to back the project with pledges of cash. Encourage people to share your campaign and when they donate.

Try to get your most loyal supporters contributing right at the start to show demand, others might be more likely to give.

6 Keep in touch

Keep your supporters updated about the progress of the campaign and how close you are to the target. Thank them when they do contribute, let them know what difference their money will make.
JOIN THE COWBOY JEDI BELOW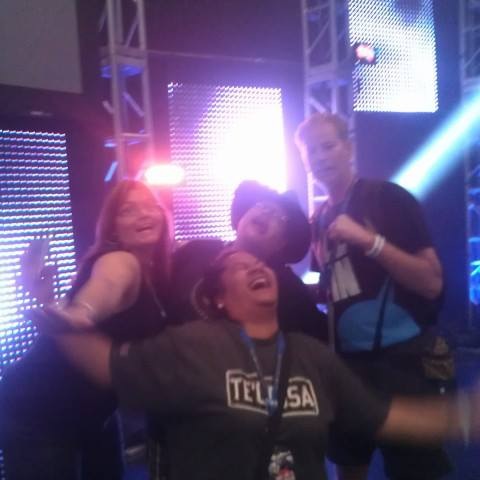 Sincerely,
David Giudice
Office - 256-217-4257