If you're very hard of hearing or deaf, a cochlear implant may help you get back the sounds you miss.
It isn't a hearing aid, which makes sounds louder. It's a small device that a doctor puts in your ear through surgery. It sends impulses directly to your auditory nerve, which carries sound signals to your brain.
The implant doesn't make you hear normally again, but it can help you with sounds. Most people with severe to profound hearing loss can understand speech in person or over the phone better than they did with a hearing aid. It can usually help you know sounds around you, including telephones, doorbells, and alarms. Many people also can pick up on speech in noisy places better than they did with hearing aids, or even enjoy music again.
COCHLEAR IMPLANT DONATIONS
David Giudice The Cowboy Jedi is able to continue his mission because of your support and generosity. By contributing to a campaign listed below, you'll help ensure that his work continues. Online donations are quick and easy using our secure credit card transactions. We welcome donations of all sizes and payment plans – whether it's a one-time gift, a monthly contribution.
Who are our cochlear buddies donors?

Anyone who wishes to promote equal opportunities and a higher quality of life for people experiencing hearing loss.
What are the tax benefits?
Your cochlear buddies donation is valued at is the fair market value at the time of the gift. We will mail you a receipt confirming the amount donated along with the provided fair market value.
I need to get a cochlear implant surgery and device for my left ear for bilateral hearing which cost $60,000 plus.
I only get my cochlear implant if you get the funds you want! Please let me HELP YOU!

---> Register Here

Read About Phase One Of The Cochlear Buddies Campaign Here

What are the advantages of a cochlear implant?
It can be life-changing if you have a serious hearing problem. But the results aren't the same for everyone. Some people benefit more than others. Some of the pros:
You may be able to hear speech at a nearly normal level.
You may be able to understand speech without lip reading.
It's easier to talk on the phone and hear the TV.
You may be able to hear music better than before.
You can pick up on different types of sounds, including soft, medium, and loud ones.
You can better control your own voice so that it's easier for others to understand you.
Paying for Cochlear Implants Via Health Insurance
FDA-approved cochlear implants are now a recognized medical treatment. This means that most insurance companies do pay for them. Review your family's health insurance policy to determine whether it will cover the surgery, the device, and the post-operative costs. When in doubt, contact your insurance company and request that they send you a notice that states whether the surgery and all other costs will be covered, whether a deductible applies, and whether there will be a co-payment. Always get this information in writing.
If your healthcare plan denies CI coverage, but you believe that your policy does cover CI, ask the insurance company to provide you with a written denial. If any language in the denial notice is unclear, ask for clarification. Follow your insurance company's procedures for appealing the denial. Address any points brought up in the denial notice. Ask the hospital or cochlear implant center for help appealing the denial. You might also reach out to advocacy groups for assistance.
Medicare & Medicaid
Medicare also covers CI, and your disabled child might be eligible for Medicare. Medicaid coverage differs from state to state. Your state's Medicaid program representative can tell you if coverage is an option. Your child's audiologist or cochlear implant center should also have this information.
Charitable Organizations
If health coverage is not available for your child's cochlear implant surgery, reach out to a charitable organization. There are a surprisingly large number of organizations that help families with Deaf children pay for cochlear implants. Your cochlear implant center should be able to help you locate a local or national organization, or you can contact the groups on the list below.
State-Specific Programs
You might have access to a state-specific organization like Alabama's Cochlear Implant Program. This program is administered by the Department of Human Services. It provides funding for uninsured families. It also assists families who are underinsured, or those who struggle to pay the deductible or co-payment.
The Colorado Neurological Institute in Englewood, Colorado, also offers assistance. While they do not cover the full cost of cochlear implants, if your child is accepted into the program, they will lower the costs significantly.
Join The Cochlear Buddies Campaign
I would like to HELP YOU, by me helping you I will be able to raise all the funds I need to get a cochlear implant which cost $60,000 plus. My insurance would only cover one ear how ever I'm deaf in both ears.

I only get my cochlear implant if you get the funds you want! Please let me HELP YOU. You can be a part of my dream in helping me to have full hearing, and a more productive member of society.
Lets lock arms & FIGHT the forces of evil!
>> Connect with me on Facebook here <<
L&L (Love & Light)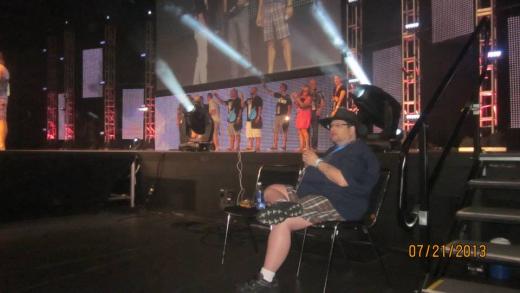 David Giudice (The Deaf Cowboy Jedi)
"Helping YOU Unplug From The Matrix"
Work Directly With Us Right Here