Do you really want more results with Crowdfund prospecting but you are shy or even scared to talk to others?
Don't worry, there is still hope, today's blog will help even the shyest of you!
CROWDFUND Prospecting Got You Frustrated?
Let me ask you a couple questions..
Do you plan on talking to more people every morning about your crowdfund or project but you just don't?
Do you ever beat yourself up for NOT talking to that stranger?
Ever get ready to pick up the phone but you don't because you are afraid the person on the other line may say no?
If you answered yes to any of those, believe me, I get it and I understand.
The weird truth is, not only was I once like that, I very often go back into that state of fear and being worried about what someone is going to say if I pitch them, that may be hard to believe but it is true.
However, there is hope!
In today's blog I share some very, very simple crowdfund prospecting tips with you that are a little more effective than just telling you to get over your fear.
The cool thing is I have seen people from all walks of life benefit from this way of prospecting and personally I think it is very best way.
IF you are serious about totally changing your results around Crowdfund prospecting, this might be a good post for ya!
5 OF THE MOST EFFECTIVE (AND $0 COST) PUBLICITY TOOLS FOR YOUR CROWDFUND
If you want your crowdfunding campaign to really succeed, its not enough only to raise funds from your family and friends. You'll want to have wider coverage in the media. Almost every campaign that's raised over $100,000, needed to have a Press Release to help raise that level of funds.
How do you get PR? Well you could do it the traditional way by engaging a PR agency to do it for you, if thats not your area of strength, and you have the finances to afford it. But what if you're a cash-strapped one-man startup, but still want the same amount of PR coverage?
The good news is that you can do it cost-effectively on your own, and you get achieve the same, even not even better results than engaging a PR firm. The best part is that these tools do not cost you a single dime. They make the process of contacting media outlets much much faster and simpler.
Here's a shortlist of 5 very powerful, and effective tools. All are either free to use, or come with a 14-day free trial.
1.USE BUZZSTREAM TO SAVE TIME GATHERING INFLUENTIAL BLOGGERS CONTACT INFO
Website: http://www.buzzstream.com
Free trial for 14 days
Use Buzzstream to speed up and automate finding and collection of influential bloggers, editors and journalists contact information such as their email, Facebook, Twitter, Google+ etc.
All you need to do is to install the Buzzmarker Chrome Extension, find the website, and click "Buzzmark this page". And voila! Buzzstream smartly identifies the contact email for you (highlighted in red above)
You can even use its powerful "Prospecting List" feature to search for other blog links on the same website. This is an absolute time and effort saver!
2.USE GOOGLE IMAGES TO FIND MEDIA SOURCES THAT COVERED YOUR COMPETITORS
Website: http://www.google.com/imghp
Free Use
Why reinvent the wheel by painstakingly looking for PR contacts? Instead, seek out competing Kickstarter campaigns in your category, and then use the nifty Google Images tool to backtrack and find out the news outlets/tech blogs that covered them. Since these journalists have covered a campaign in your category before, chances are they'll be willing to also cover you.
All you need to do is to save 3-4 images from your competitors campaigns, and then simply drag them into Google Images search. Google Images will then display a list of blogs and websites that have covered your competitor's campaign.
3.ANOTHER TOOL TO REVERSE-ENGINEER AND FIND MEDIA OUTLETS THAT COVERED YOUR COMPETITORS
Website: http://www.kicktraq.com
Free Use
While Kicktraq mainly serves as analytics for Kickstarter, a lesser known feature is that it can also search out all PR articles on the Internet that have written about your competitors campaign. From there, you can then smartly locate which media outlets covered their campaign, and like in the Google Images example, use it to your advantage.
4.USE HARO, A FREE SERVICE TO TURN ANY JOURNALIST INTO YOUR ALLY
Website: http://www.helpareporter.com
Free Use
HARO stands for Help A Reporter Out.
It's a free email newsletter service that big name journalists (Wall Street Journal, Forbes etc.) use to get opinions from ordinary people who might be subject matter experts on a certain topic.
It's a win-win service: if journalists use your opinion for their article piece, they might also feature a link back to your crowd funding campaign. And you get free publicity on these high traffic sites.
HARO newsletter is sent out 3 times a day for the free account. The caveat is fastest fingers first. The golden window of opportunity is to reply within 15minutes, so standby pitches relevant to your subject beforehand to reply quickly.
5.USE BUZZSUMO TO SEEK OUT TWITTER INFLUENCERS
Website: http://www.buzzsumo.com
Free Use
And finally, we come to Buzzsumo. Buzzsumo is a heavy duty, powerful tool that searches for Twitter influencers by topic. You can use it as a starting point to find out these influencers Twitter accounts, and then build a relationship with them. Hopefully they'll like your campaign and help promote a tweet to their audience
See What Coop CrowdFund Is
I've experienced amazing success, and I want you to experience that success as well. After all, one good turn deserves another!
While much of the foundation of my success has to do with the desire to accomplish my goals, there is more to it than that. I've taken part in an amazing home-based business opportunity that has exceeded all of my expectations, and has allowed me to achieve greater success than I ever thought possible.
Financially and personally, this opportunity has awarded me unparalleled satisfaction. Is it any surprise that I'm so enthusiastic about sharing this business opportunity with others?
If you've got the drive to accomplish your personal business goals and would like to hear more about the secrets of my success, click the link below. I'd like to make my crowdfund secrets belong to you.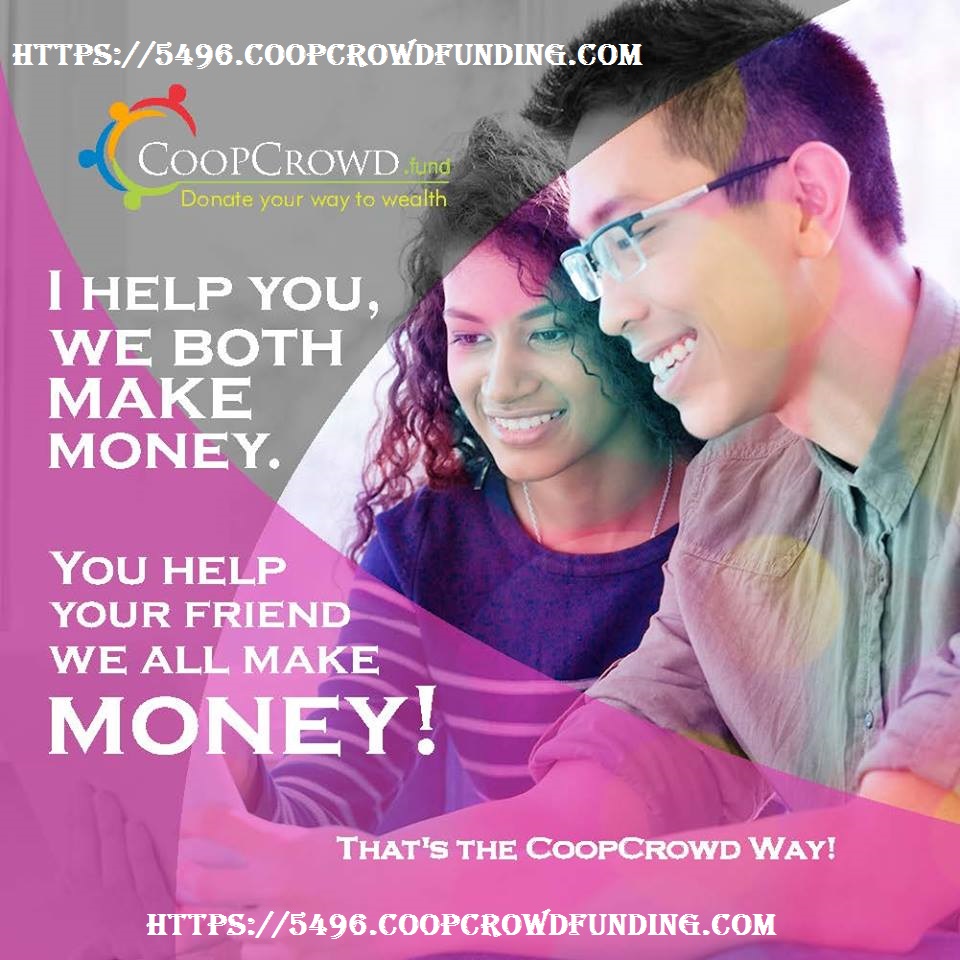 Click Here -----> https://5496.coopcf.com
David Giudice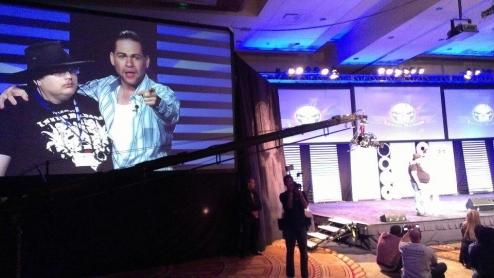 The Cowboy Jedi
111 Brownstone Drive
Madison,Alabama 35758
Voice: 256-217-4257
Text Only: 256-509-5658